Merchants felt the flow for selecting products, discounts and interests for their FB Audience Building Ad was too inconvenient on mobile; the shrunk down web-view was not optimized for the small screen and it was a major pain point to search and select resources. Furthermore, there was no cap on adding interest tags causing the form to be overwhelming and lengthy.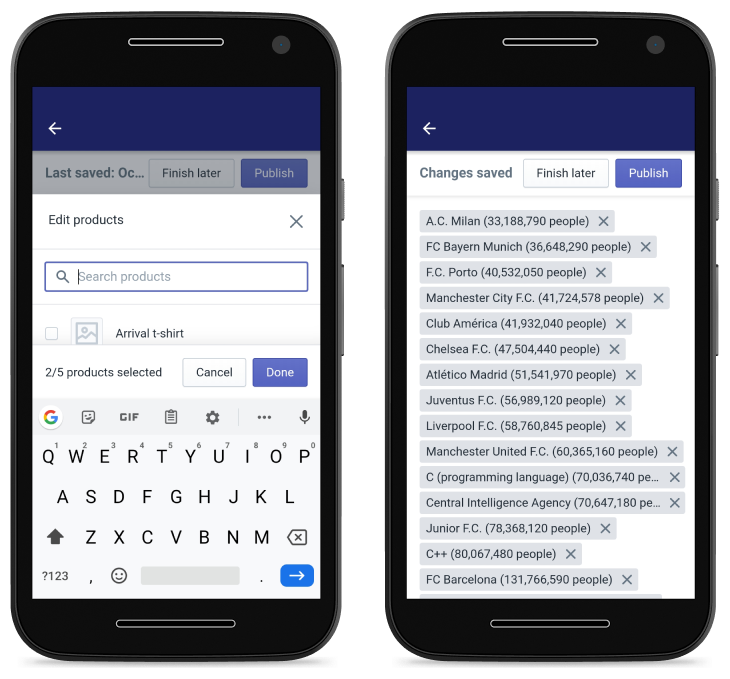 (Left) shows how difficult it was to search and select with the product picker and (right) shows how a form could become overwhelming and lengthy with interest tags selected
Drawing inspiration from Airbnb, I decoupled the tasks and resources to create a more seamless flow for selection. By moving the task of selecting and searching of resources to a secondary page, the picker could leverage the full screen height and allow merchants to actually search AND see their resources. Furthermore, the selected resources were shifted to a secondary screen, greatly reducing the length and time to scroll of the main form.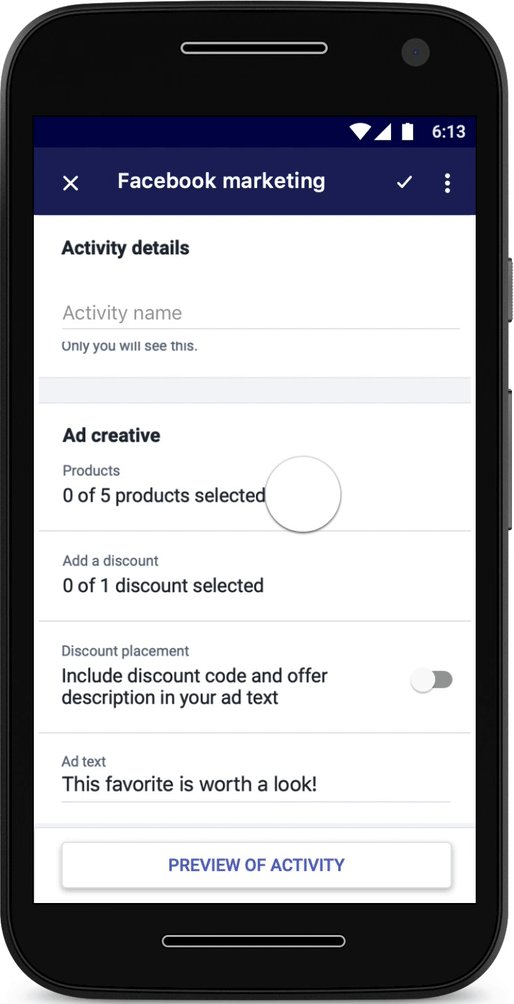 The new resource pickers with their decoupled flow (product picker seen here)